It should come as no surprise that I'm a fan of pseudonyms in social networks. I blog under a pseudonym, I refuse to facebook under my name, and I comment consistently under the same pseudonym. If I were not operating under a pseudonym, at least half of the material on this blog would not exist (decide on your own whether that's valuable to you or not) and I doubt I'd have left a comment on anybody else's posts anywhere.

There are a lot of reasons to be pseudonymous, but for me the main one is the way in which it encourages honesty and openness. Isn't that weird?

Over at Disqus, they believe they've got the data to show that pseudonyms lead to more and better conversations. What do you think?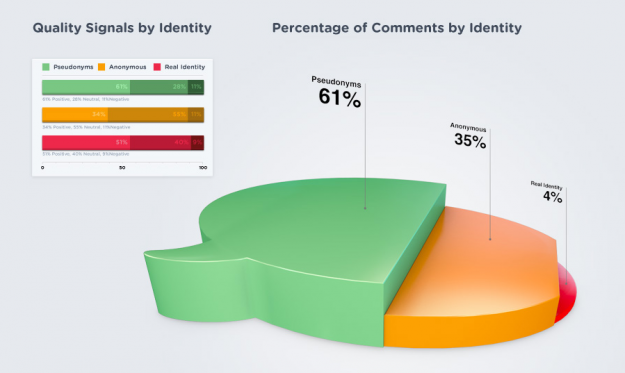 found via Flowing Data